---
The surprising thing most people don't know about " local " Social Security disability law firms.
---
Imagine you want to go to school. You go online, and see there's a local campus in your city. After some searching you can't find the hours the campus is open, so you give them a call. They answer quickly and are very friendly. They get your info and send you all your application papers. You fill them out and return them in the pre-stamped envelope provided to you. All is great.
Well it seems great, but now you have a question. You want to know if you can meet with your instructor before class starts. You aren't sure about the class you're going to be taking. So you call.
The nice person on the other side of the phone says they'll have the instructor call you back. But you don't want a call back, you want to meet with them. You'd like the ability to sit down face to face with them, if possible, before class starts.
Surprise!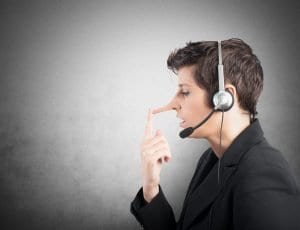 It's only at this point, after much insistence on your part, that you find out from the school that the instructor doesn't actually live in the area. In fact, the school itself is in another state. All of your work is going to be done remotely, and you might never even talk to the instructor until your final test date. They (the instructor) will fly in a couple hours before your test, answer any questions you have, then give you the test. Don't worry though, you can always talk to the someone from the school – over the phone, of course..
Maybe this scenario is a little silly, there's almost no industry where this actually happens. Well "almost" is the key word. Let's take this story and change a few things around. And in so doing, reveal the secret implied in the title of this article.
The Big Secret..
Instead of a school, let's say you're looking for a disability attorney. And instead of an education, let's say you want to successfully appeal a denial of your disability claim.
In this revised story, you have a disability denial and you called a disability lawyer in Spokane. You signed up to work with them, and when you had a question about your disability claim you called the local office. Only through your insistence to meet with your social security lawyer did you find out they didn't actually have an office in Spokane. Nor in Idaho, or anywhere in the Inland Empire.
The Spokane Disability Lawyer you found online actually only has a rented space, with a rented receptionist. Guess what? The boss will never be in.
With the exception of an occasional phone call, you'll have a completely virtual experience with your disability attorney.
So What?
At this point you should know that all disability lawyers charge the same amount. It's set by law. So if cost is thrown out of your decision tree, what would be the big reason for going with an out of state attorney vs one close to home.
Experience? We have plenty of that.
Results? You don't stay in business without results.
Reviews? Take a look at why our clients give us 5 stars
The Difference
Read our Blog, Download our Disability Guide, Follow us on Facebook, stop by and visit. You'll see what can't be done remotely.
We take a lot of pride in being part of this community. As your actual "local" disability attorney we have all the knowledge and experience of the out of town firms with the added benefit of being here for you anytime you have a question.
Give us a call, or stop by and find out why when you work with us, there's no surprises.